WHY KINETIX ?

STAND ON THE VERGE OF TECHNOLOGY
At Kinetix, we are constantly exploring cutting-edge technologies, including Artificial Intelligence, Smart City, Machine Learning, Low Code Development and Enterprise Resources Planning. Working with us enables you to get access to the commercial applications of latest technologies.

PROJECT-BASED ENVIRONMENT
With clients from different industries, such as banking, FMCG and aviation, our employees will get exposed to large variety of projects and sectors. Our dedicated staffer will allocate projects and tasks according to your learning objectives and strengths, fostering a steep learning curve throughout your journey at Kinetix.

EMPLOYEE CULTURE AND FLAT CULTURE
We offer various employee welfares such as learning allowance, mentorship program and corporate training. We aim to offer a workplace that is diverse, supportive and collaborative, with the ability to grow together, learn together and have fun together.
FAST TRACK YOUR CAREER
TECHNOLOGY CONSULTING TRAINEE PROGRAM

Our 1 year trainee program targets to fast-track you to become a technology consulting leader in the future. The program is splitted into business analyst track and technical track.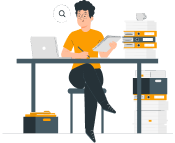 Business Analyst Track
will be responsible for understanding client needs, handling client-facing interactions and addressing clients' requests with relevant proposal of technology solutions.

Technical Track
will be responsible for handling technical component of projects and producing deliverables up to clients' specifications.
Trainees will be in constant contact with the staffer and mentor throughout the program for project allocations that cater to their personal development needs and career journey.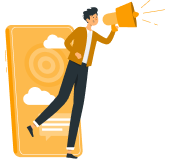 EXTENSIVE EXPOSURE
Throughout the program, you will get access to various projects and clients from different sectors. By learning clients' needs, you will understand their business dynamics, knowledge of different technology stacks and industry particulars.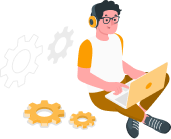 DELIVERING IMPACT FROM THE START
As a trainee, you will be given a high degree of autonomy and responsibility from the get-go. You will get to work on tasks that are high impact and interact with blue-chip clients at the start. These ensure you can get a steep learning curve and accelerate your career growth as soon as possible.